Summary
You build courses in LearnUpon using units called modules.
All module types are available to all customers.
Some module integrations like webinars are available depending on your LearnUpon plan.
Modules in turn are made up of segments. The segment is the smallest "block" of content.
A module is a single page in a course. If you use lots of segments, the page scrolls to hold the content.
The modular approach lets you assemble chunks of content, then put them in order, or add new modules, without creating a new course from scratch. You can also reuse modules in several courses.
Modules
A course within LearnUpon can contain multiple modules, or you can create a single-module course. Each module represents a type of content you can upload to the application.
See Course content types for a complete list.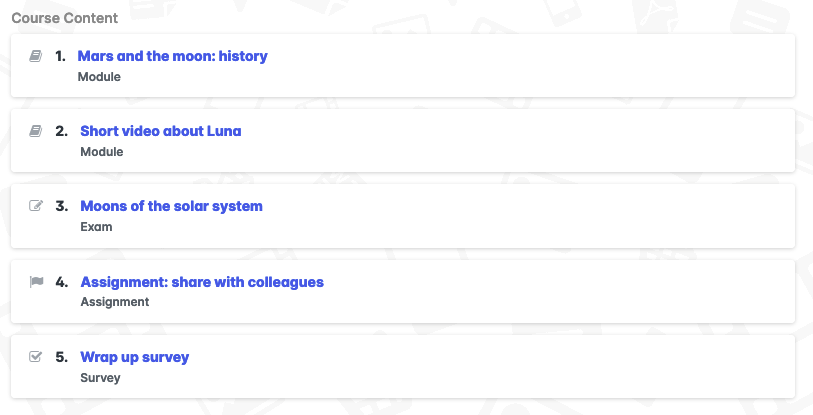 Add modules to a draft course by selecting any of the module types in the content section of a course.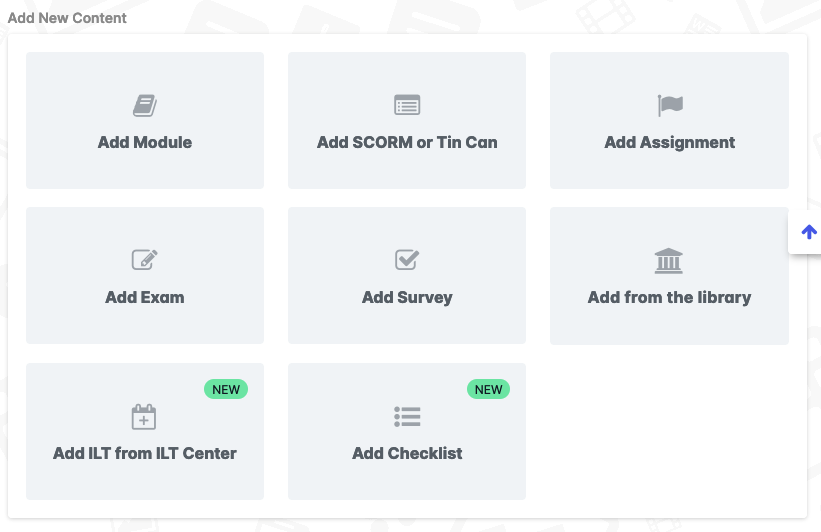 Segments
When using the Add Module type, the module is broken down further into segments. Each segment can hold a different type of media:
Text & Images
Documents
Video files
Audio files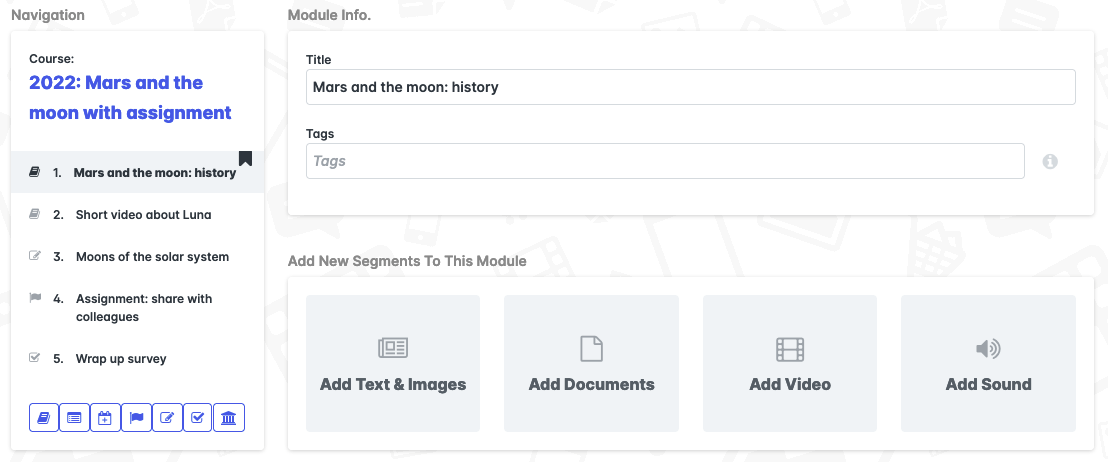 When you assemble a module the segments appear in a list in the application, with the first line of text acting as a header. You can drag and drop the segments to organize them as you build the module.
See: