Summary
Text and image modules let you write text, embed images and videos, paste directly from Word, or build custom tables.
Text and image modules are available to all customers.
Create a text and images module
From primary navigation select Courses > your course.
From secondary navigation, select Content.
From Add New Content, select Add Module.
Enter a title for the module, and add any tags in the Module Info card. This title is visible to learners.
Select Save.
In the new content page select Add Text & Images. The application opens the rich text editor for text, tables, images and embeddable media like video.
Enter your text, links and images in the rich text editor.
Save to finish.
The following screenshot shows the options of segment types to add to a module.

The following screenshot shows the CK editor interface.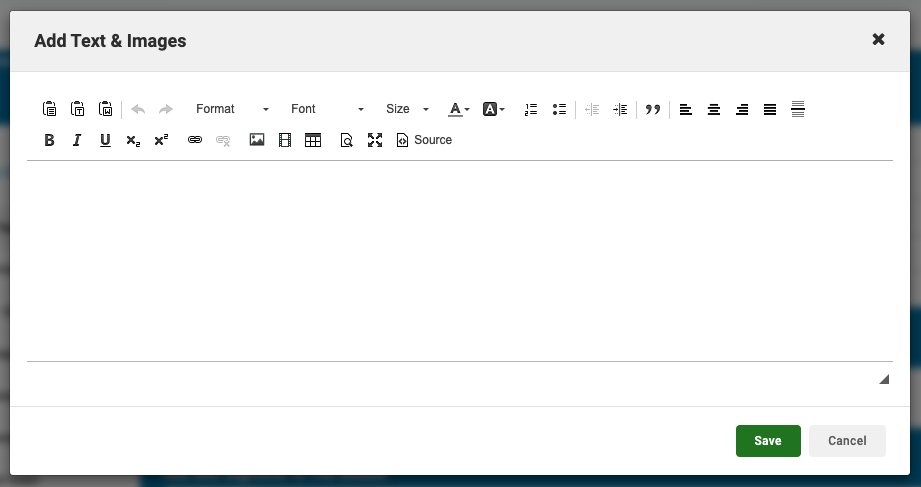 See: