Summary
The reCAPTCHA feature protects your portal and your eCommerce site from bots and malicious signups.
This feature is available to all customers.
LearnUpon turns this feature on by default, and recommends you keep the feature on. If you need to turn off the feature, contact the Support team to discuss your options.
Even when reCAPTCHA is turned on, it appears to users only if the portal detects suspicious activity. Most of your users can create accounts without having to confirm that they are human.
reCAPTCHA doesn't affect any of your existing users.
When turned on, reCAPTCHA applies to:
your eCommerce store
your login page, if you allow new users to self-register
The following screenshot shows the reCAPTCHA I am not a robot checkbox in a signup page.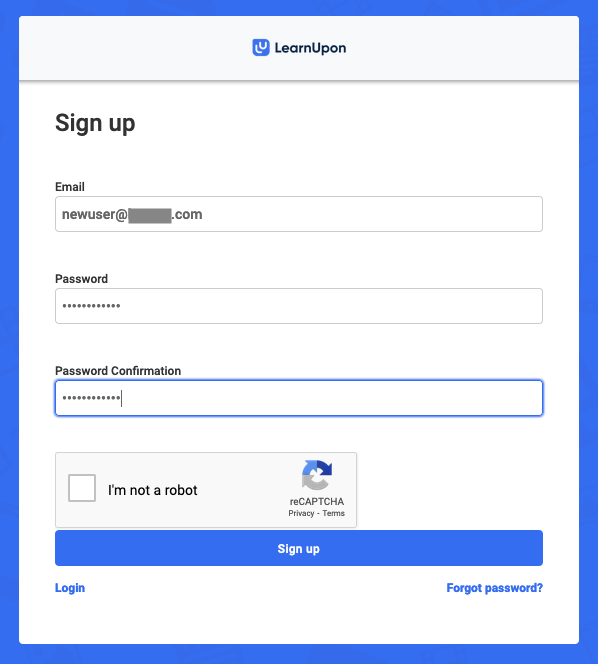 Turn off reCAPTCHA for your portal
From your dashboard go to Settings > Integrations > reCAPTCHA.
Select Enable reCAPTCHA to turn off the feature.
Save to finish.
See: